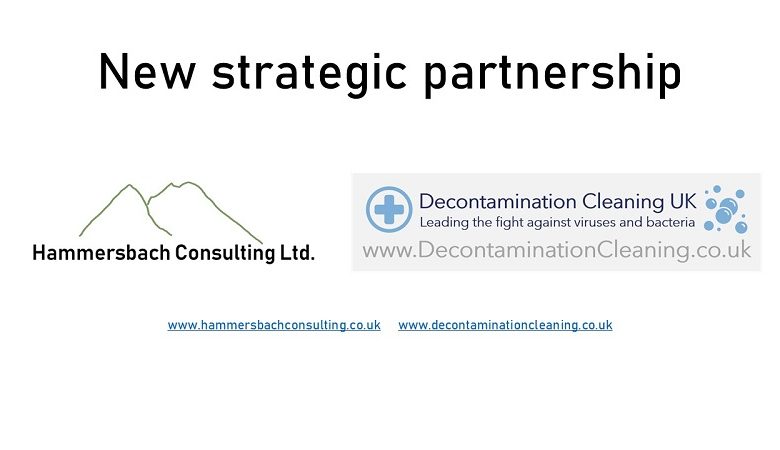 We're delighted to announce a strategic partnership with Decontamination Cleaning UK, a division of Slip Safety Services, to provide COVID targeted hygiene reviews and claims defensibility support to the hospitality and leisure industry.
Decontamination Cleaning UK works with insurers, brokers and leading national, and international brands, within the hospitality and leisure industry, to provide safety and hygiene services. With decades of experience their tailormade solutions can guarantee that your buildings are safe and hygienically clean.
Hammersbach Consulting Ltd are claims management and defensibility experts with 30 years' experience, working with a wide range of businesses from small start-ups and SMEs to national and international corporate clients. Their associate business model enables them to draw on a wide range of expertise to ensure that they deliver the most effective solutions to their clients.
Combining the expertise of both businesses provides clients with a range of measures to help defend against COVID and COVID influenced claims, whilst protecting staff, customers and company's reputation.
More information about Decontamination Cleaning UK and Slip Safety Services can be found at the external links below:
www.decontaminationcleaning.co.uk